We believe one of the most meaningful ways we can make an impact is by empowering small businesses. We are driven to help local retailers use the power of technology and the global marketplace to keep their doors open, hire from their communities, live where they work, and continue to enliven their local economy.
Our innovative Retail Revival program helps train local business owners to sell their unique inventory in a global marketplace, while strengthening ties within their local business community.
Get to Know Retail Revival
Lansing's small business owners have optimism, purpose, and grit. See how Retail Revival helps them grow in global markets.
Preuss Pets is a pet store with a purpose. Now the Lansing-based retailer is sharing its purpose with the world on eBay.
Retailers in Wolverhampton, UK, discover new?ways to grow and thrive by taking their storefronts to eBay.
Meet the entrepreneurs and small business owners who are tapping the global market to reshape Akron's local economy.
Akron's New Territory?delivers the magic of immersive virtual reality (VR) technology with a human touch.
eBay works with local city leaders, universities, and others in regions across the world to develop innovative small business programs to address specific retail challenges—always with the mission to scale solutions to benefit retailers in other communities.
Regional Programs
Canada
Halifax, Nova Scotia, is home to Canada's first Retail Revival. The program helps local small and medium retailers reach new domestic and global customers through specialized ecommerce training, workshops and support.
Launched in March 2019, in partnership with the Halifax Partnership, Atlantic Canada Opportunities Agency (ACOA), Nova Scotia Business Inc., and Saint Mary's University, the program aims to help 59 retailers grow online through eBay.
Halifax, en Nouvelle-écosse, est la première ville canadienne à participer au programme Relance du commerce de détail d'eBay. Ce programme aide les petites et moyennes entreprises à accéder à un bassin de nouveaux clients à l'échelle nationale et internationale grace à un soutien, à des formations et à des ateliers spécialisés en commerce électronique.

Lancé en mars 2019 en collaboration avec Halifax Partnership, l'Agence de promotion économique du Canada atlantique (APECA), Entreprises Nouvelle-écosse Inc. et l'Université Saint Mary's, le programme vise à aider 59 détaillants à développer leurs activités en ligne sur eBay.
Russia
From Yaroslavl city on the Volga River to the endless forests of Novgorod and the lakes of the Udmurtia region, Russia is home to historical industries and developed trade centers. For centuries local craftsmen have created and produced a variety of goods well-known for their outstanding quality.
Today, entrepreneurs from three regions in Russia—Yaroslavl, Novgorod, and Udmurtia—are working to make their unique offerings better known on a global stage. Together with the local Centers of Entrepreneurship Support, eBay is helping small-to-medium business owners in these regions learn to sell online.
Through a program called Export Revival, more than 50 businesses across Russia are receiving mentoring from eBay, plus additional coaching from the Russian Export Center and PayPal, to gain the skills to grow their businesses internationally. These entrepreneurs already listed more than 600 goods in nearly every category on eBay from fashion, tableware, and toys, to gadgets, portable seabikes, and autoparts.
The program aligns with the Russian government's priority focus to grow small- to medium-sized businesses, create new jobs, and increase export potential of small enterprises and companies.
Learn more about the participating Yaroslavl, Novgorod, and Udmurtia businesses in the?Made in Russia?eBay store.
Ireland
Ireland is home to our first national retail revitalization program, Retail Expansion. Like Retail Revival, the Retail Expansion program helps local small- and medium-sized businesses reach new domestic and global customers through specialized ecommerce training and support.
Launched in March 2019, in partnership with Enterprise Ireland and the Design & Crafts Council of Ireland (DCCOI), the program aims to help up to 50 small- to medium-size Irish companies increase their sales through eBay.
"This is the first time that eBay has launched a national program, but given the success of similar schemes in cities such as Wolverhampton, UK, and Akron, Ohio, we are confident that this is going to open up a global window of new and extensive opportunities for small and medium enterprises right across the country," said Derek Allgood, eBay vice president of global customer experience.
"We anticipate that the economic impact from this program will be significant and a positive contributor to the companies involved, as well as the Irish economy."
Germany
Retail Revival evolved from a successful pilot program started in the city of M?nchengladbach, Germany.
In 2015, the city management in M?nchengladbach approached eBay Germany asking for help teaching local shop owners how to sell online. The city recognized the opportunity for local businesses to expand their customer base globally, while keeping a physical presence in the community.
Working in collaboration with the city of M?nchengladbach and the Hochschule Niederrhein,?University of Applied Sciences, eBay launched the first eBay City pilot program:?M?nchengladbach by eBay.
Through the two-year pilot program, eBay worked hand-in-hand with local business owners to help them build and expand their online business on eBay.?In the first 18 months, merchants participating in the program had sold to 84 countries, and active eBay sellers in M?nchengladbach were averaging €90,000 per year.
Building on the success of this first pilot, the eBay City program expanded to Diepholz, Germany,?L'Aquila, Italy, and the famous international antique market Les Puces de Paris, Saint Ouen. It also became the genesis for the first Retail Revival pilot program in Akron, Ohio.
The eBay City program continues to support retailers in Germany, most recently supporting small cities within the Weserbergland region of Germany in May 2019.
Israel
In March 2019, we launched the Retail Revival program in Israel, in cooperation with the Joint-Link program and the Ministry of Labor and Social Affairs, to promote social and employment integration by creating an eCommerce community.
The program is designed for manufacturers, business owners, and suppliers in the Galilee with a focus on the settlements of Yarka and Sakhnin, including manufacturers and suppliers in the fields of handicrafts, jewelry, clothing, and others.
"eBay offers a unique opportunity for small business owners in the Galilee, with its vast purchasing power of more than 180 million active buyers from around the world," said Anna Pelkin, Head of Business Development for Israel and Eastern Europe. "This is a business lever for business owners in the Galilee and a great example for business owners all over the country to create new opportunities in the field of eCommerce."
Fifty-five business owners selected for the project are benefitting from a comprehensive five-session training course that provides local business owners with tools for setting up an online store on eBay, as well as a personal coaching program by eBay experts, enrichment lectures, and special benefits for participants, such as exposure and promotion.
Content meetings are delivered in two tracks tailored to merchants familiar with the contents of the online trade and merchants without prior knowledge. The program also provides training for business management, including product photography, inventory raising, marketing, and more.
Retail Revival is one of a series of investments made by eBay in Israel to promote the small business community and encourage exports and innovation.
Read Our Latest Retail Revival News
Shop Retail Revival
Find unique, inspired items and support local economic development in cities around the world by shopping Retail Revival businesses.
Always Open on eBay
No matter the time, day, or distance, shoppers can always find great deals and unique inventory at local retailers worldwide. Customers simply scan a QR code on the store window of participating sellers or visit?Always Open on eBay?to explore the store's inventory.
Are you a brick and mortar shop with an eBay store??Sign up here?to join Always Open on eBay.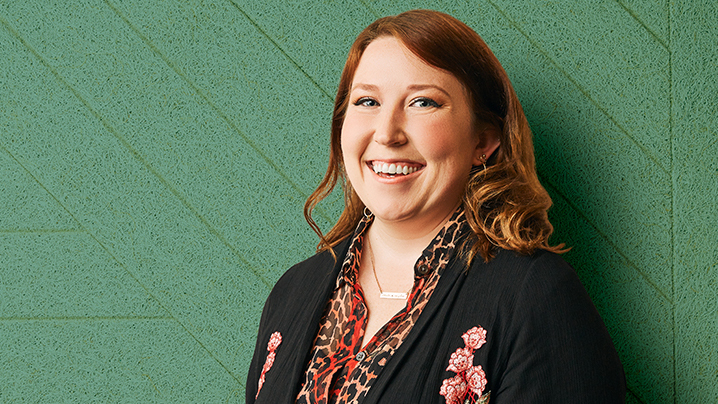 Meet Heather Wood
Rosie's Recycles?and?Secondhand Rosa?owner Heather Wood has built a thriving e-commerce career, and she's passionate about helping other women do the same. She regularly shares tips, inspiring thoughts, and personal learnings with her thousands of social media followers. With a focus on selling retail overstock and customer return merchandise, Heather and her customers are helping to keep clothes in circulation and out of landfills.