Millions of people from all around the world connect on eBay.?Each time that happens—about?75 times every?second—something positive occurs in the world. We created?Everyday Heroes to tell the stories of the people of eBay who are?making an extraordinary difference in the lives of others.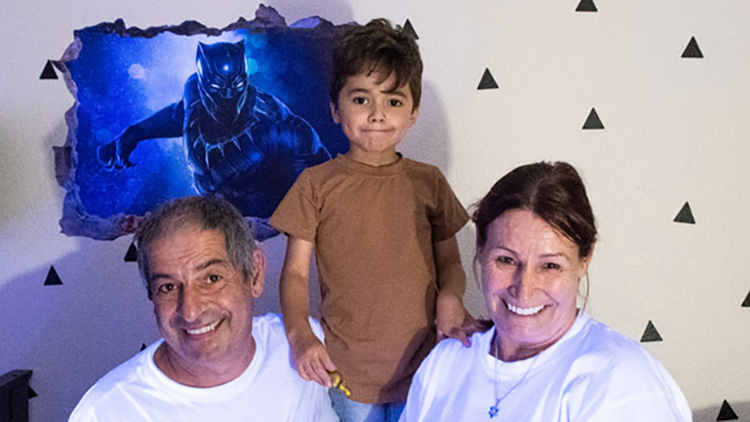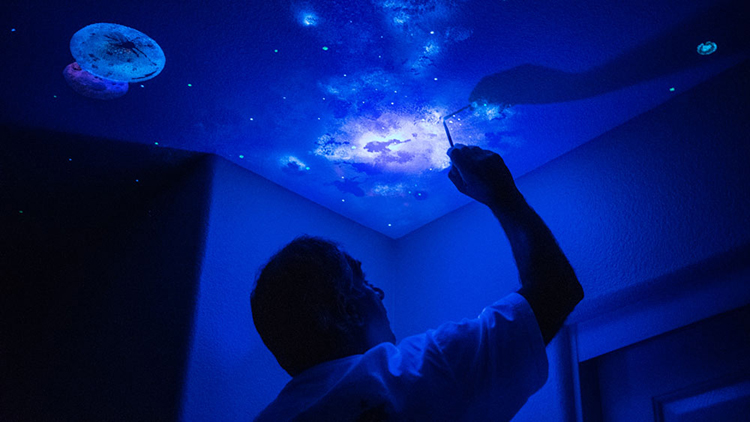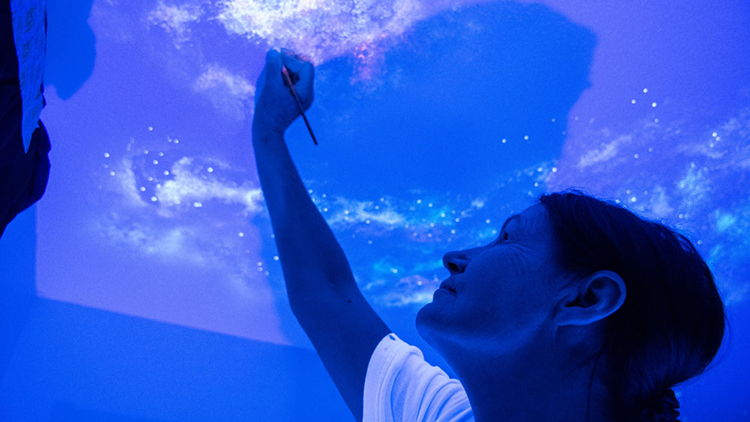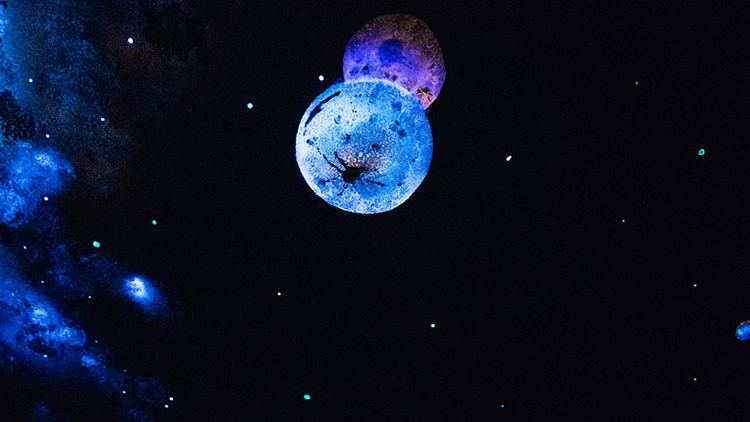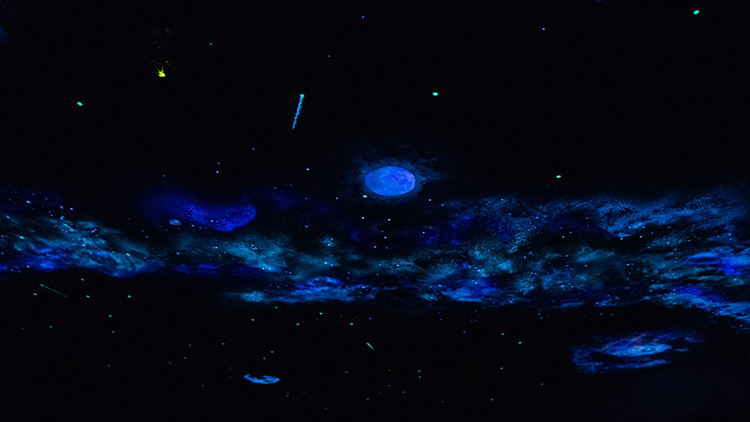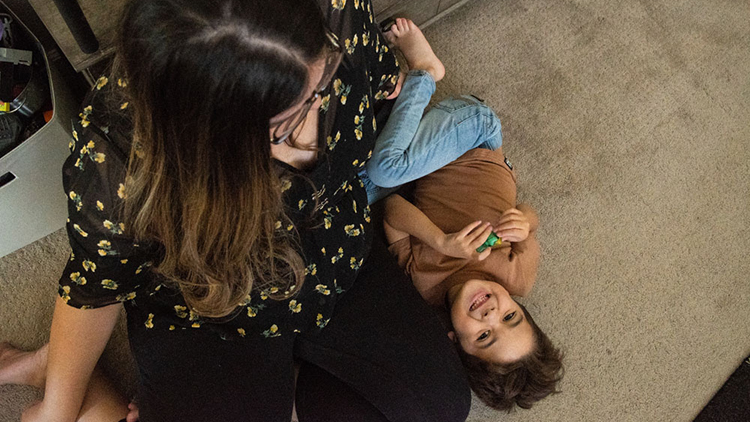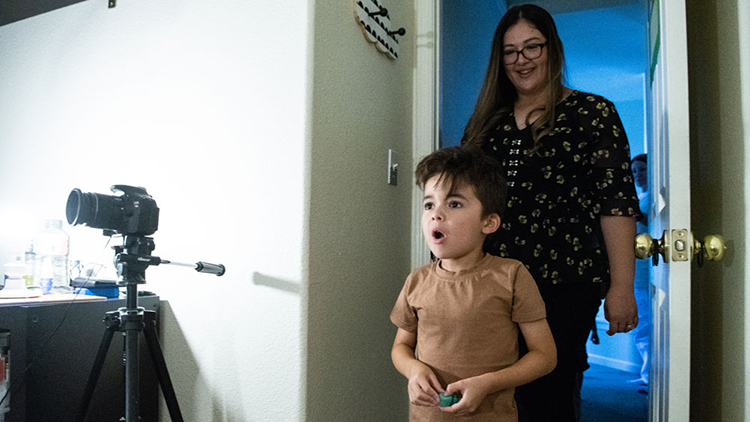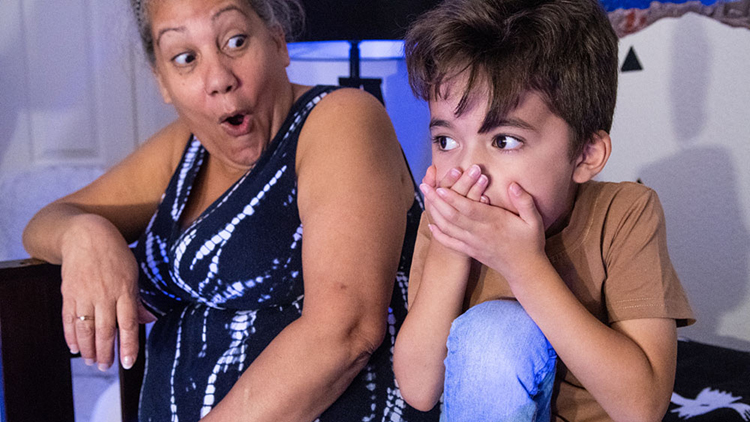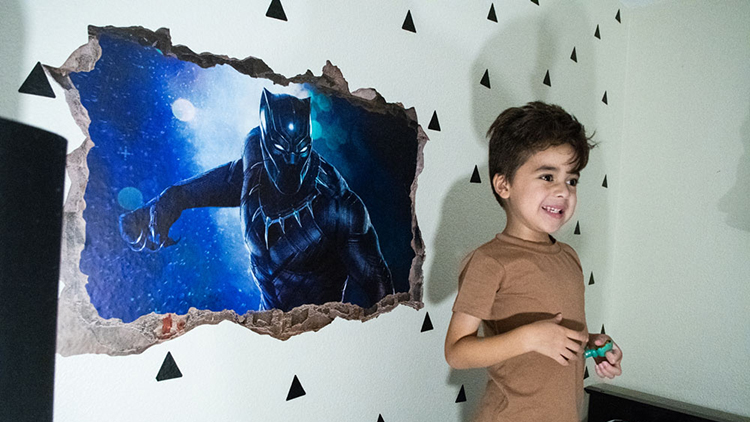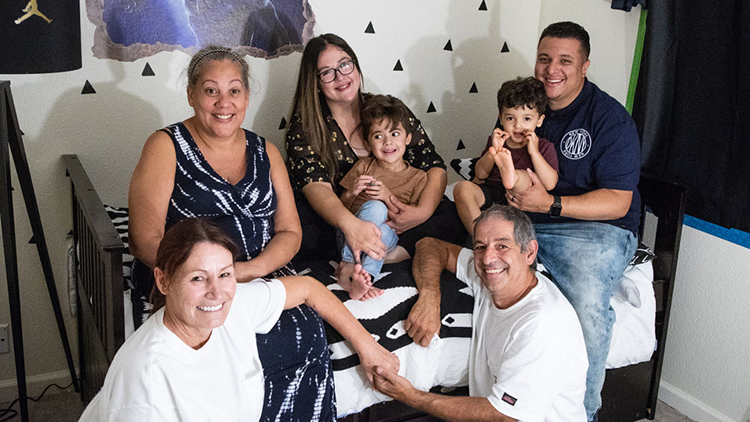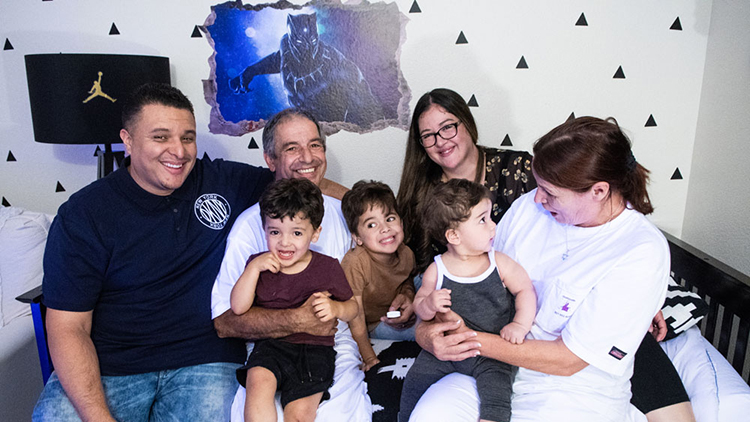 Turning off the lights in Julian's room used to be a struggle. Now, thanks to StarMakerFX and this wonderful gift from eBay, Julian is actually excited to turn off the lights in his room at night, and we couldn't have possibly asked for a greater gift.
Making Nighttime Less Scary

Receiving a Heavenly Experience

Six-year-old Julian is vivacious, charismatic, and smart. He loves superheroes and video games. He also happens to have autism.

In summer 2018, Julian was chosen as the grand prize winner of a Cosmic Star Ceiling painted by Theresa and Alber Goldberg, owners of StarMakerFX. The prize was awarded as part of an Autism Awareness Month campaign sponsored by eBay, StarMakerFX, and Autism Speaks.
Turning off the lights in Julian's room used to be a struggle. Now, thanks to StarMakerFX and this wonderful gift from eBay, Julian is actually excited to turn off the lights in his room at night, and we couldn't have possibly asked for a greater gift.
StarMakerFX creates unique, hand-painted, glow-in-the-dark cosmic star ceilings. Their companion company, GloMania USA, sells specialty products, pigments, and paints on eBay to help fund the Goldberg's passion of painting one-of-a-kind ceilings for children with special needs.
The following is an?excerpt of a blog?written by Julian's mom, Marie-Danielle Masa, about the experience.
"Theresa and Alber arrived at our home in California, and I say this truthfully: just meeting them would have been prize enough. They are such a warm and sweet couple, and the work they do for these kiddos with special needs is so admirable and inspiring.
"Over the next few days, while Julian was away at therapy, the couple worked tirelessly on the ceiling. They were so mindful of our home and family, and it was a great honor getting to know them in the process.
"When the time came for the reveal, we could barely contain our excitement. We got the opportunity to convene with everyone that made the magic happen. Our local Ace Hardware generously donated the equipment needed for the project. Everyone that came—the photographer, the representative from eBay—was so sweet and so genuinely invested in our son's reaction to his new ceiling.
"Oh, and what a reaction it was! We stuffed our family onto his bed, and counted to three…and we saw heaven coming to life above us. Julian exclaimed, 'THIS IS SO COOL!' and my husband and I were overcome with emotion.
"Theresa and Alber pointed out a dedicated star on the ceiling that they painted in honor of my father who passed away a couple of years ago. He and Julian shared a special connection, and knowing he has his Papa looking over him every night warms my heart so."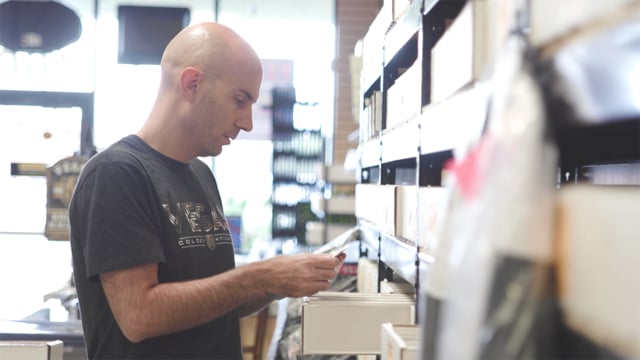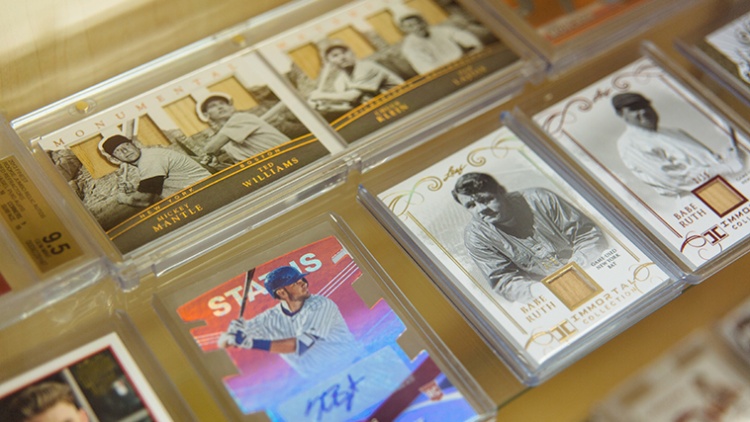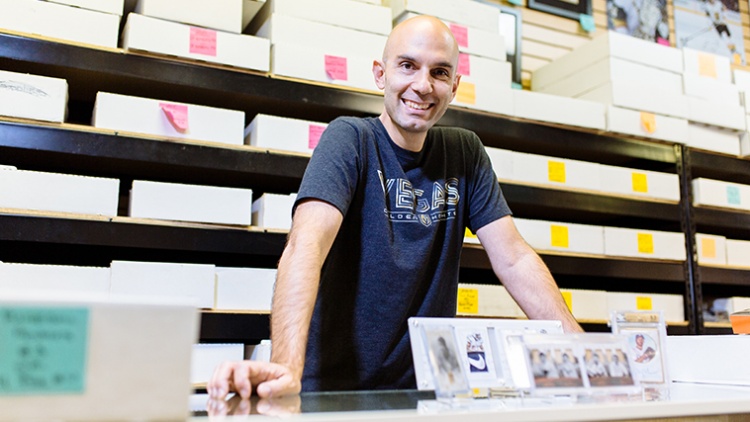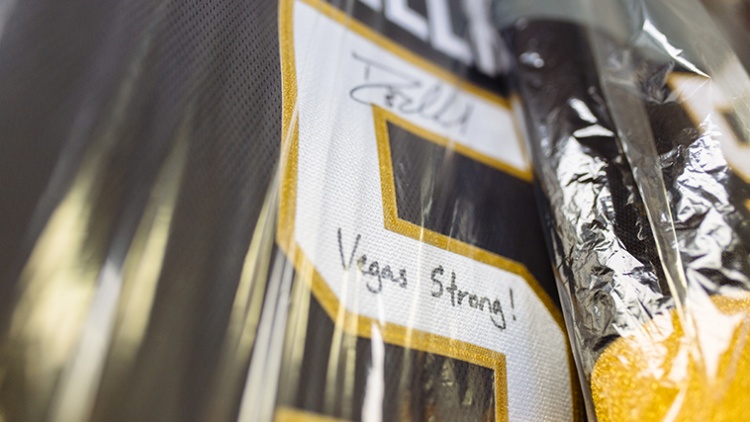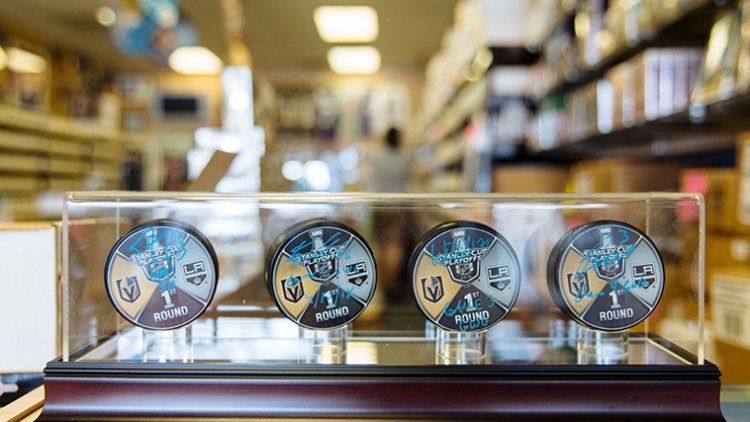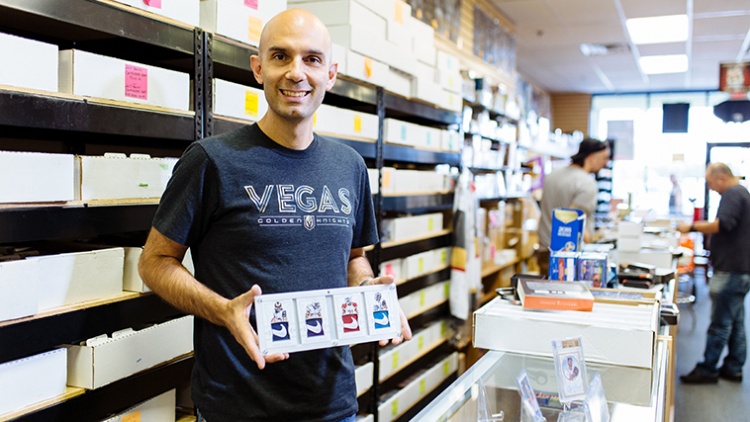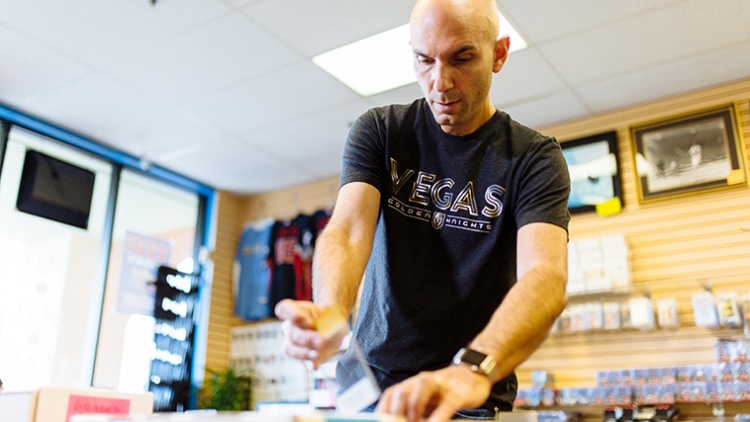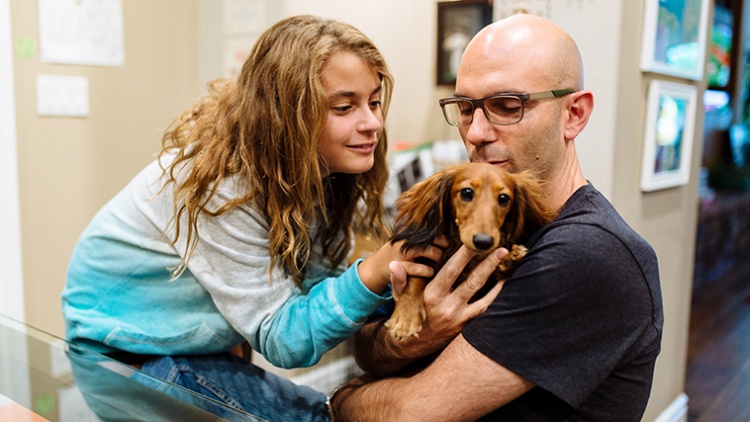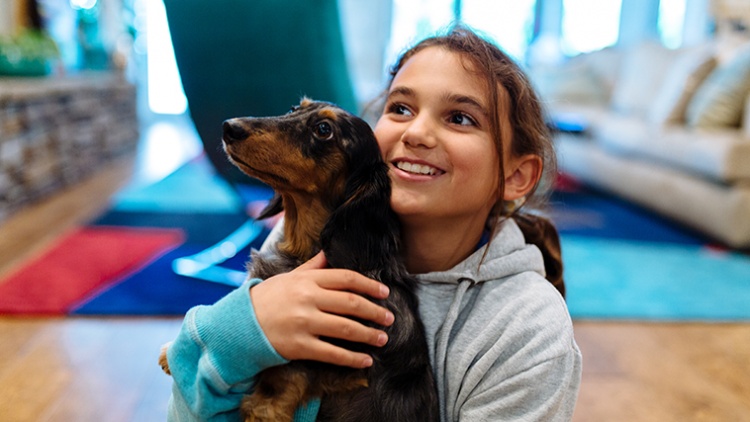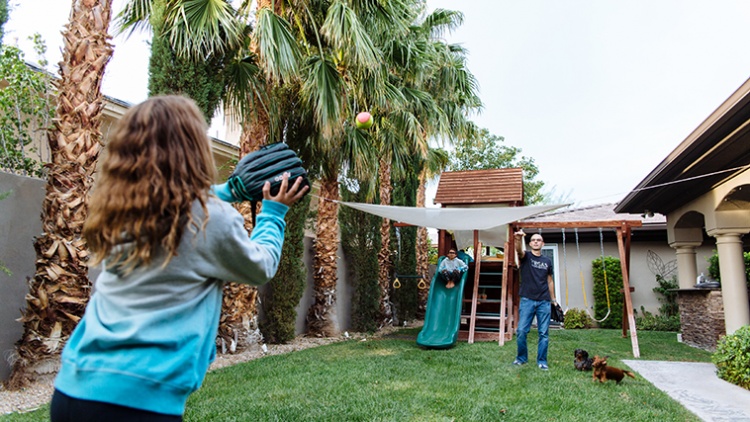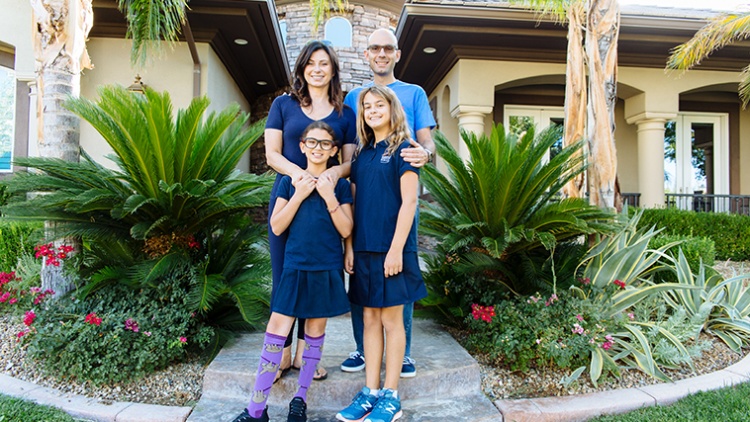 Cancer is cancer. Everyone suffers. The family suffers, the one who is sick suffers. I'm just trying to make a difference for those who are young and don't deserve it. St. Jude is at the forefront of that battle, so I back them 100 percent.
Striking out cancer

Turning Cards into Cures

When Marcel lost his mom to lung cancer, he found a sense of comfort in baseball. He became enamored with the 2004 Dodgers team—the comeback team—and was especially inspired by their third baseman Adrian Beltre.

One day, Marcel stopped by a sports card shop looking for a Beltre rookie card. There he found his card and a new life's passion.
Cancer is cancer. Everyone suffers. The family suffers, the one who is sick suffers. I'm just trying to make a difference for those who are young and don't deserve it. St. Jude is at the forefront of that battle, so I back them 100 percent.
"I fell in love with the hobby. I fell in love with what it did for me when I was going through my difficult time," said Bilak. "What sports and collecting did for me…it's just good, clean, wholesome fun that kids and family can get involved with."
A year or two later, Marcel opened his own brick and mortar and online shop,?Legacy Sports Cards Las Vegas. Today he operates the largest sports memorabilia store in Nevada.
When his father died of the same cancer that took his mom, Marcel decided he had to find a deeper way to help fight the disease.
Marcel opened a charity shop on eBay, selling items from his personal collection and donating a portion of his proceeds to St. Jude Children's Research Hospital.
"Having the charity store keeps me focused on what's important—my family, my friends, being healthy and happy, and doing my best to enjoy life and bring joy to other people's lives," said Marcel.
Sharing a helping hand

Love in 3D
Callum and Jamie Miller, Father and son
Callum Miller is quick to point out that he's "only doing what any father would do for his son" in printing a prosthetic arm with a printer he bought on eBay.
"I haven't invented this. These are other people's designs that are classed as open source," said Callum. "This community is just people like me helping other people. If the kids benefit from it, then it's done its purpose."
Callum filmed the moment that 10-year-old Jamie put on his first 3D-printed arm, and he posted the video on Internet forums. "That was video of Jamie holding my hand for the first time ever," Callum said.
The video went viral. A second video of Jamie holding a torch for the first time also went viral, and the media began picking up the story.
Soon Callum received a call from the mother of a five-year-old girl, Keira, who was also born with one hand. The family happened live near the Millers.
"We can do that for her, can't we, Dad?" Callum recalls Jamie asking. "He's wanting to help other people now, which is great. The more we help him with that, it's going to give him a good start in life."
Jamie calls his dad "a very good man," and he sees his future career in what the two have done together.
"I want to be a 3D designer," said Jamie. "I want to create things and give people things to help them. I'd definitely like to give other people an arm if they need one."
Shrinking ewaste, creating opportunity

Connecting a City

High school student Valeria Calderon dreams of being an attorney. She juggles school work with raising her infant daughter, but without a computer at home it's difficult for her to keep up.

"I try to be more advanced in my work. Not having a computer is a struggle," said Valeria. "This computer will help my studies more. I am very thankful to Gabe for this."
Learn more about Gabe
Gabe Middleton is co-founder of human-I-T, and Valeria is one of about 5,000 people in the Los Angeles area who have received a free computer through Gabe's nonprofit organization.
human-I-T takes in unwanted and unworking technology, refurbishes it, and then gives away computers, free of charge, to people in need—veterans, low-income families, and young moms like Valeria. The nonprofit funds their work by selling some of the refurbished technology on eBay, which supports circular commerce and creates opportunity for all.
"Technology gets an opportunity to be repurposed and put into the hands of low-income families or someone else in need so it can be used again," said Gabe. "That will shrink ewaste while helping society gain access to opportunities."
Teaching love and acceptance

Lost and Found
Peter Krohn, Holocaust survivor
Two-year old Peter Krohn screamed as Nazi officers cut up his beloved teddy bear as they searched for valuables. The distraction may have saved his family, as the officers didn't find the gold coins Peter's mother had hidden in a bag of caramels. Nearly 80 years later, Peter—who now lives in California—found a replica of his cherished bear on eBay. It was listed by a UK seller who had just acquired the bear at a house clearance.
"There was a sad teddy sitting in the corner. I didn't know what do to with it, but I thought, 'I'll put it on eBay—on a world platform. There must be someone out there who would love it," said?Stephen Latty, eBay seller.
Peter volunteers with?The Story Project of Sonoma County, visiting schools with other Holocaust survivors to share stories of the past to help influence a better future. The program's mission is to teach students moral and ethical responses to prejudice, indifference, and hatred. Peter tells of his family's escape from Germany, Italy, and France during World War II—and how that experience shaped their lives and the generations that followed.
"The Story Project is a way of passing along to younger generations the value of love and acceptance of other human beings who are different. For kids to hear the story and see the bear—it's a visual reminder," said Peter.
The ABCs of business

eBay in the Classroom

Garden City Montessori school teacher, Alison Chapman, was brainstorming a program that would help teach her first, second, and third grade students a little about business. She decided to set up a store on eBay and empower her class of 6- to 9-year-olds to become entrepreneurs.

"I wanted to do something totally out of the box," said Alison. "eBay was a huge part of my life when I was a stay at home mom to help pay bills, so I was familiar with how easy it was to setup. It's a simple team-building concept that applies the lessons they're learning in school."
The business model is simple. The students bring in items from home that they think would sell on eBay. They break into groups to handle different parts of the listing process: measuring the item, taking photos, and researching listing prices. Alison leads a weekly business meeting to go over items sold, new items that need to be listed—emphasizing a different business concept to the students each week.
What's more, the students donate 100% of their sales to local charities. By adding charitable partners to their listing through the eBay for Charity program, the students can send all proceeds directly to the causes they choose. The students nominate a new charity every month.
"Our community is very giving. I wanted them to learn why charitable organizations need to exist in our towns, and in towns around the world, because without donations they cannot run. They love knowing that they are helping out in some way," said Allison.
Turning pain into purpose

Supporting Addiction Recovery

Cori O'Steen felt helpless as her daughter battled drug addiction. Then a tattoo helped her turn her family's personal pain into a much larger purpose—using her eBay business and voice to raise awareness and support for free, long-term addiction recovery centers.

"I thought about my daughter and her tattooed message of hope—three little birds from the Bob Marley song, 'My burning sun will someday rise' (from?Doin' Time?by Sublime), a Lotus flower growing from muddy water, arrows on her fingers reminding her to keep moving forward. And I realized this flood of thoughts was my calling to do something to help those in need," said?Cori O'Steen, founder and CFO, Upaknship.
Read the full story
Proceeds from the sale of Upaknship's Recovery Tattoo?mailers are helping establish two free, long-term centers in Cori's community—and her vision is that these vital recovery resources will be available to serve people in need in communities everywhere. ???
"Addiction should be termed a national emergency. Almost half the people that die every day are dying from drug-related deaths. That's an emergency," she said.

Be an everyday hero

Create Your Own Global Impact
eBay for Charity
Join the ever-expanding world of eBay givers, and share the love with the causes that matter most.
Meet Our Sellers
Meet the people who bring our purpose to life every day through their eBay business.
#ebayimpact

Good Things Happen When People Connect on eBay